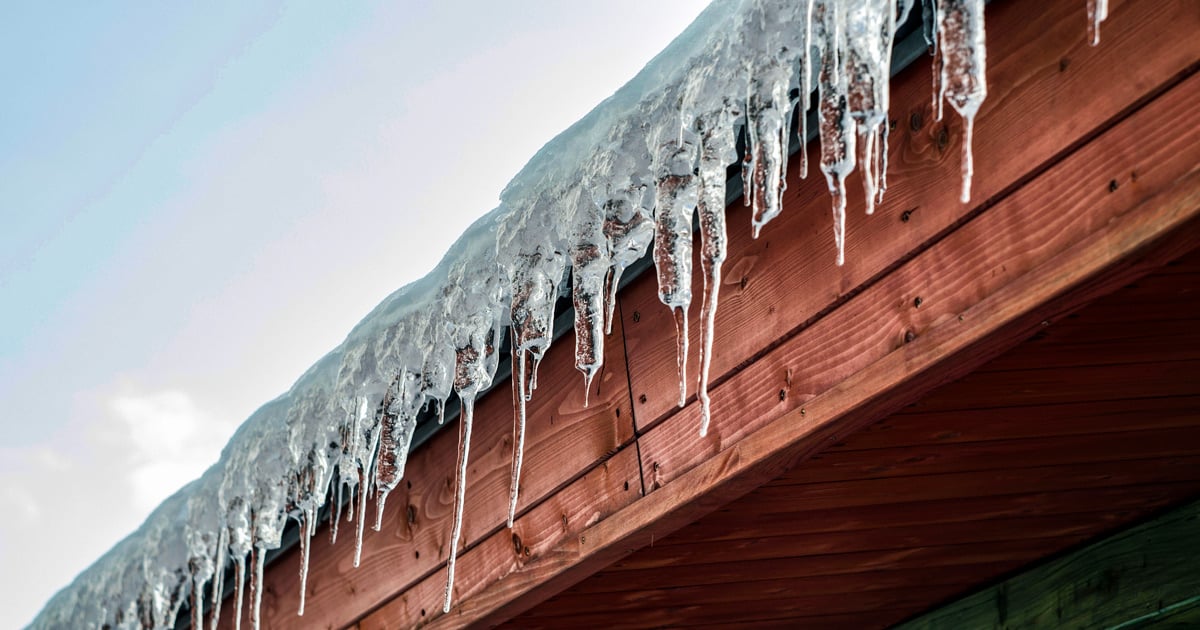 Ice dams can cause a variety of damage to commercial structures from roof collapse to mold through perpetual leaks. The risks include ice hitting staff/patrons or possessions on property, sickness from exposure to mold or "grossly contaminated water", or continual maintenance costs to find and fix a leak in the roof or ceiling.
Business structures with sloped and flat roofs both are able to pool water during the regular melt/freeze of snow in the winter. Owners can prevent ice dams by clearing leaves and other debris that can clog roof drainage systems in the fall, as well as maintaining adequate levels of insulation in the attic to prevent the roof material from heating up and melting the ice from the inside. Keeping roofing material as cold as possible will prevent thawing to occur prematurely.
The cost of lost work time due to illness from mold exposure or if a worker gets hit by a sheet of ice as they enter or exit the building makes an impact on productivity, but if you suffer a roof collapse, productivity can stop completely and restoration costs could be incurred. Not to mention the liability of an injured person on your property having a financial impact. According to property360.com article "Accounting for Ice Dams When Underwriting Property Insurance Policies", the 2020 average "settlement from ice dam is $8,000" for interior damage only. This is for all structures, not just commercial buildings, and doesn't include exterior restoration to the roof or property damage.
Same as at your house, if you have icicles forming at the edge of your roof or eaves on your business structure; if you can see that snow is melting high on your roof, but not at the lower portion; or if you notice new water marks or leaks inside your building on ceiling material, you may have an ice dam. Prevention through gutter cleaning, consistent maintenance, and early detection are the best ways to protect your building and business from the hazards of ice dams.
Wolgast Restoration has provided restoration services after roof collapses to several schools in Michigan and can help your business to reconstruct, clean mold, and fix leaks associated with ice dams if you have disaster strike. Keep our number on file in the event of an emergency, 888-WOLGAST. This is our 24-Hour Hotline number. We will mobilize quickly to take whatever action is needed.