News and Current Events
THOMAS TWP CHRISTMAS TRAIN & LIGHT FESTIVAL
November 26, 2019
Wolgast Restoration prepares for their 7th year as sponsor of the Thomas Twp Christmas Train & Light Festival at Roethke Park. You can go ride the train and see all the festive light displays on December 6-7 and 13-14 from 6-9PM. Cost is $5 for a train ticket and they will have food vendors and Santa!


WOLGAST RESTORATION HELPS COMMUNITY PREPARE FOR FORECASTED FLOOD WATERS

October 24, 2017

Flood watches issued, businesses prepare for possible problems :: Watch ABC12 news featuring Wolgast Restoration
RESTORATION OF DOWNTOWN CHARLEVOIX UNDERWAY BY SPECIALTY CONTRACTOR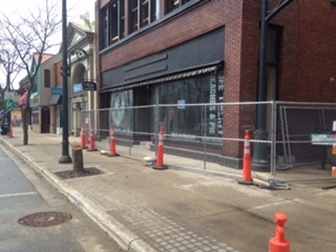 July 10, 2017
The community of Charlevoix is anxiously awaiting the restoration of their downtown shops, we know because they have asked us point blank about estimated completion dates. As an Insurance Restoration and Construction Specialist, Wolgast Restoration out of Saginaw and Kalamazoo, Michigan, has been working with the building owners to quickly and efficiently get Charlevoix's downtown restored to the vibrancy its residents expect.
Wolgast Restoration has already provided demolition and clean-up services to prepare the Cherry Republic for rebuilding and restoring the prominent downtown store. Construction on the space will start on July 10th. The new rebuild of the shop is expected to be completed in the fall of 2017 following the total loss from fire last winter.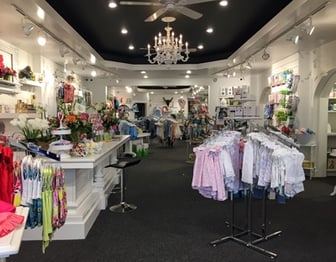 Already complete is the restoration of GaGa for Kids, also in downtown Charlevoix. Wolgast Restoration completely restored the shop following a separate fire last winter, but is still working on the apartments above the shop. GaGa for Kids is open for business and shop owner, Jodi Bingham had this to say, "I am so pleased with my landlords' decision to hire Wolgast. Rick, Shawn, and Jay have been a great team to work with and it is such a relief to get through a bad situation with such great people."
Two additional store fronts at 325 and 327 Bridge Street were also affected by the fire. These two stores were a complete loss and needed to be demolished prior to reconstruction. The old building has been demolished and the debris has been cleaned-up. Design is complete and construction will start on July 10th. The rebuild is expected to be complete in fall 2017.
Recently completed is the upstairs apartment at 329 Bridge St, which is now open as an Airbnb vacation rental. Wolgast Restoration currently is restoring the shop below to its pre-fire condition. It will be ready for a future tenant to finish the interior customized to their use.
Wolgast Employee-Owners Recognized for Goodwill
Wolgast Employee-Owners were recognized for their significant commitment to our clients that resulted in a Goodwill Letter sent to the company at our Quarterly Employee Development meeting on Friday, May 12, 2017.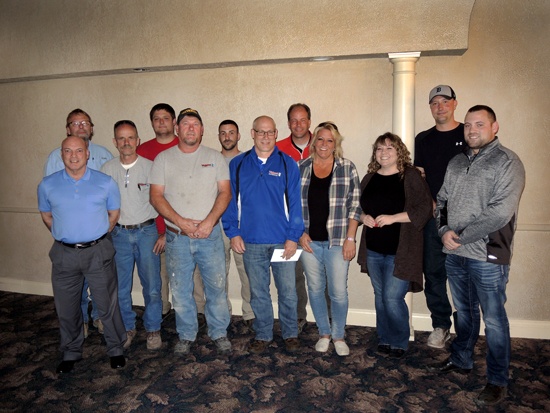 L to R: front - Rick Suitor, Donnie Englehart, Kevin Drake, Bob Pratt, Lisa Sheets, Holli Johnson, Cole Stadler. back - Ron Jackson, Taylor Swaton, Chris Laudenslager, Jason Klein, Kyle Thompson. Missing - Jacob Hadar
The letters included the following statements about our staff:
"The WOLGAST Team communicated well, they were On-Time, and Professional throughout the project. WOLGAST completed this project while we worked our normal business hours. They were never a distraction and were always very considerate of our time and space. The before and after product speaks for itself. We now have a high-quality, professional office area that is a much better reflection of Frankenmuth Industrial. Thank You!" -Jason Hultberg, Frankenmuth Industrial
"We want to take a few minutes to thank Wolgast for the wonderful job they did in the restoration of our house after our fire on October 6th. It was such a traumatic event, but we feel so blessed to have SafeCo Insurance. They are the ones who called Wolgast, and they were already on the job boarding things up and carefully packing our things the very next day." Lynn & Diana Webster
"I'm very grateful for his responsiveness and willingness to take time out his evening with his family to help me. It was a real pleasure to work with him." Sue Pawley
"Both of them worked extremely hard, long days. At the end of each day, they were willing to stay and address our concerns and questions. Extra precautions were taken to ensure that items were not broken during the move or other areas of my home were not damaged by dirt, dust, etc. They were very professional and communicated well. I honestly felt like this whole process was much easier for me because of their dedication to the project." Sue Pawley
"<He> continues to truly go far and above at the end of the day for us. Tonight we had a significant water leak due to a hot water line that runs underground from our Middle School to our Elementary Building. It flooded the basement of the Elementary Building. He is always the very first person on site every day and is the last person to leave. He immediately came to assist us clean uip and resolve the problem. In this day and age it is very rare to find someone who truly honors the customer. This guy exceeds that." Dale Krueger, Hastings Area School System.
Wolgast Restoration In the News
Cherry Republic Clean Up in the News-Review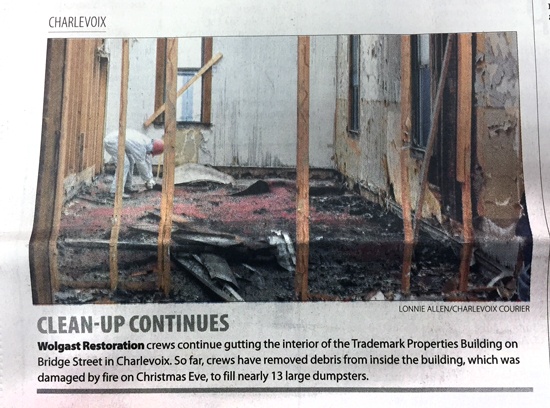 Insurance Agents Participate in Continued Education Courses at Wolgast Restoration.
On July 21st and 22nd, Wolgast Restoration held free Continued Education Courses for Insurance Agents in the Saginaw and Kalamazoo markets. Our 3 hour courses offered continued education credits per the state requirements on the topics of Catastrophic Event Cleanup and Recovery, and Mitigation After Water Damage.
The topics we offered were the most popular amongst agents who voted to determine what classes would be offered. Water Damage Mitigation is the most common type of property claim in the industry, and is a topic that Wolgast Restoration is an industry expert on. We taught the agents the key actions to identify and scope water damage, stop/limit secondary damage, and how to prepare a drying plan and reach a targeted goal of dryout for the structure. In this portion of the class we were able to use our training platform to demonstrate/simulate water damage and proper identification/scoping techniques. This platform is typically used for training our technicians in the most current and efficient drying techniques. We were also able to show how our top of the line equipment operates and how it would be set on a loss to create the most efficient drying chamber.
Our topic on Catastrophic Events focused on empathizing with the homeowner during this tough time, as well as how to best advise them with the cleanup and recovery from such an event.
The classes were well received and have encouraged us to continue hosting them. We will continue to offer the agents the ability to vote on topics for future courses and provide industry leading knowledge on topics that will help them offer even better service to their customers.
2015 Holiday Toy Drive - A Huge Success!
This Holiday season, Wolgast Restoration, along with Kalamazoo area Insurance Agencies, partnered with the Boys & Girls Clubs of Greater Kalamazoo to collect toys for children in our community.
The toy drive was an overwhelming success! The participating agencies collected over 150 gifts that were donated to the Boys & Girls Clubs.
The gifts were presented to around 75 children at a Holiday Party, hosted by the Boys & Girls Clubs.
We would like to thank these agencies that generously donated to this worthwhile cause:
State Farm Insurance: Mary Beth-Fleury and Terri Clements
Farm Bureau Insurance: Brian Lietzau and Office Staff
Brian Johnson Allstate Agency in Portage and Paw Paw
Preferred Insurance: Sturgis Office
Miller-Schuring Agency of Kalamazoo
Getting Prepared for Safety
2nd Annual Preparedness Fair
Wolgast Restoration was part of Covenant HeathCare's Emergency Preparedness Fair at Bliss Park in Saginaw on September 16th. Covenant has created a video showcasing the event, featuring Wolgast Restoration's, Jason Klein!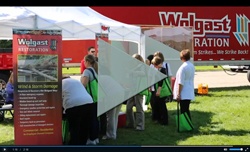 WOLGAST RESTORATION SPURS COLLECTION OF EASTER BASKETS FOR AREA SHELTERS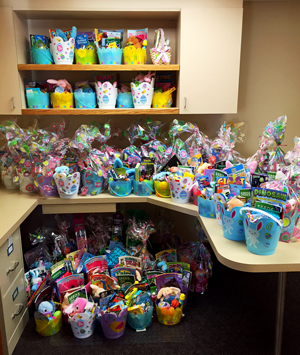 With the approach of Easter, Wolgast Restoration has teamed with area insurance adjusters, agents, and employees to fill Easter baskets for shelter houses in Midland, Bay City, Saginaw and Mt. Pleasant. The response has been overwhelming and resulted in nearly 100 baskets collected.
Heather Zywicki, Marketing Associate with Wolgast Restoration, spearheaded the drive. "It's wonderful because so many families and children will be distracted from their situation if even for a few moments." Zywicki has been a volunteer with the Bay Area Women's Shelter and knows that an Easter basket will bring hope and joy to all of those who receive them.
"We are so fortunate to work with many charitable companies that look forward to giving," Zywicki said. "Many are already asking if we're going to do this again next year." Participating agencies and adjusters include:
State Farm Agents: Jeff Hunt, Cathy Tafel, Monte Wilder, Chris Barrios, Jim Parker, Larry Boon, Ed Samborn, and Leo Everitt
Farm Bureau Agents: Dennis Roy and Tom Gotham
MCI Insurance
Mid Valley Insurance (MVI)
Buck Insurance
SBU Insurance
Arbury Insurance
Emil Rummel Agency
Mt Pleasant Agency, Inc.
R.A. Monk Insurance Agency, Inc.
Farmers Insurance - Kenneth Kreiner
Baskets filled with coloring books, crayons, bunny ears, toothbrushes, toy cars, puzzles, stuffed animals, candy and a variety of other treats will be delivered the week before Easter to the Midland Shelter House, the Bay County Good Samaritan Rescue Mission, Bay Area Women's Shelter, Women's Aid Services of Mt. Pleasant and the Underground Railroad in Saginaw. Zywicki is thrilled that we have plenty of baskets to fill the needs for all five partnered shelters.
2015 Easter Basket Drive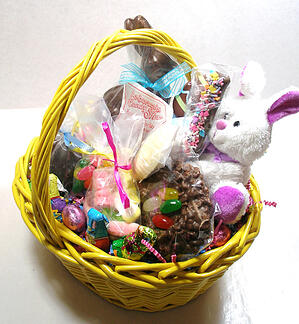 Wolgast Restoration is partnering with women's shelters and homeless shelters across mid-Michigan in hosting an Easter Basket Drive! If you or your office is interested in participating, please let us know how many baskets you would like to fill for donation. Wolgast Restoration will be providing the baskets, and once they are filled, we will pick them up for delivery. Feel free to leave a card in each basket so the families will know where each basket came from.
For more information, please contact:
Heather Zywicki, Marketing Associate
Cell: (989) 280-2958
Office: (989) 393-5377
Email: hzywicki@wolgastrestoration.com
Heather Zywicki Speaks at Great Lakes Builders Show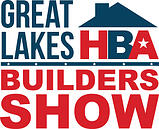 The Home Builders Association of Michigan sponsored the first regional home builders show in the Midwest in more than five years. The Great Lakes Builders Show was held at Ford Field in Detroit from March 4th through the 6th.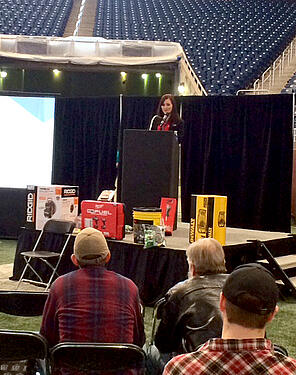 Heather Zywicki from Wolgast Restoration was asked to give a presentation at the Frankenmuth Insurance Build Safe Pavilion on how teamwork promotes safety in construction.
"It was an honor to be selected as a speaker and to represent Wolgast at the first ever Great Lakes Builders Show. It was very exciting to give a presentation at Ford Field. My speech was about how teamwork promotes safety. I feel that my speech topic could benefit construction professionals from all fields. Safety is the number one priority at Wolgast Restoration and our safety record shows our credibility. I had a great time and look forward to attending the show next year! Thanks to all of you who attended my presentation."
If you missed Heather's presentation, you can CLICK HERE to download a PDF version of the companion white paper.