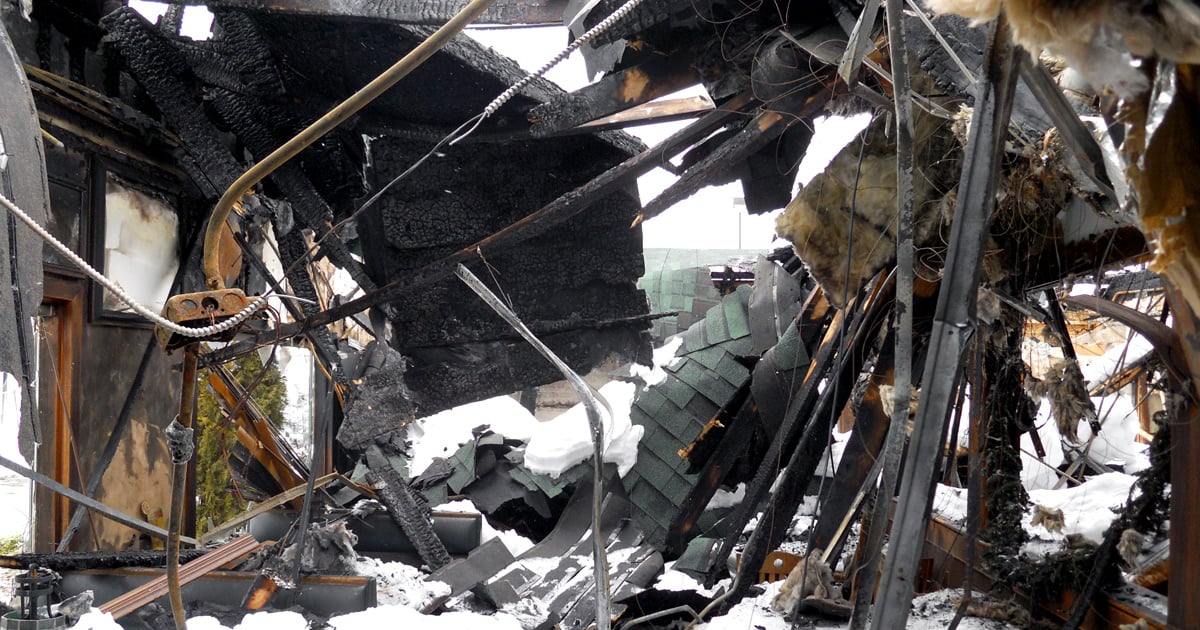 The month of October holds the "longest-running public health observance" in the United States, according to the www.nfpa.org website. It's the Fire Prevention Week, which has taken place annually since 1922 during the week of October 9th. President Calvin Coolidge declared the observance to recognize the Great Chicago Fire of 1871. This massive fire with many casualties and property loss significantly "changed the way fire fighters thought about fire safety."
October and fall time in general still remains an appropriate time to recognize fire safety 100 years later. This is when the weather starts to cool and daylight lessens, requiring HVAC units to heat back up, electrical lighting to be used more frequently, and portable heaters to be plugged in across office settings everywhere. For older buildings, these events are all common causes of fires. Other common causes for small businesses include cooking, cigarettes, loose electrical connections, over loaded circuits, or combustible dust build-up to name a few.
In the article What to Remember about Small commercial Structure Fires from www.fireengineering.com, small businesses commonly have large open spaces on the main floor and in the attic or rafter area, which allows a fire to spread rapidly. They point out that when there is a drop ceiling present, it can hide smoke as the fire builds and (depending on the type of business) if shelves are stocked with combustible contents, it makes a fire more difficult to fight.
Protecting Your Staff and Business:
Prevention and preparedness are the keys, especially when many small businesses are less than 5,000 sf and typically aren't required to have a sprinkler system. Simple practices that you can do to help prevent or prepare for fires include:
Post microwave safety posters

Move smoking areas and receptacles away from building exterior and entrances to prevent people extinguishing their cigarette in your landscape or near the base of your building

Visually check offices for inappropriate electrical strip use

Frequently wipe down and clean surfaces that may collect combustible dust

Store chemicals appropriately

Keep fire extinguishers current and make sure staff members know where they are located

Keep fire exits clear

Keep important documents in fire safe boxes

Keep fire doors closed at all times

Get input from the Fire Department to make improvements from your building
Extra Precautions for your Server Room:
Clean Agent or Gaseous Fire Suppression systems are expensive, but they use gas to stifle a fire instead of damaging water or foam. Many business owners would want to save their server or document rooms, which are typically smaller spaces, using a Clean Agent Suppression system. Since it is a smaller area to cover, installing in this area could be a good investment. Additionally, a basement with only one egress could be more cost effective to install a Clean Agent Suppression system rather than removing the building exterior to run a waterline for a sprinkler system. This would be an efficient way to add square footage when you need it. There are several options to fit your needs and Wolgast can help you figure out what will suit you best. As you prepare your budgets for next year, these protections may be something to consider.
Also, for those businesses in the mid Michigan area, store our toll-free number in your phone in the event of a building emergency – 1-855-WOLGAST. We can help you mitigate, clean-up, and restore your building after a fire, flood, storm, or impact. Wolgast Restoration and Wolgast Corporation team together to offer efficient and professional design and re-construction services to get you back in business faster.