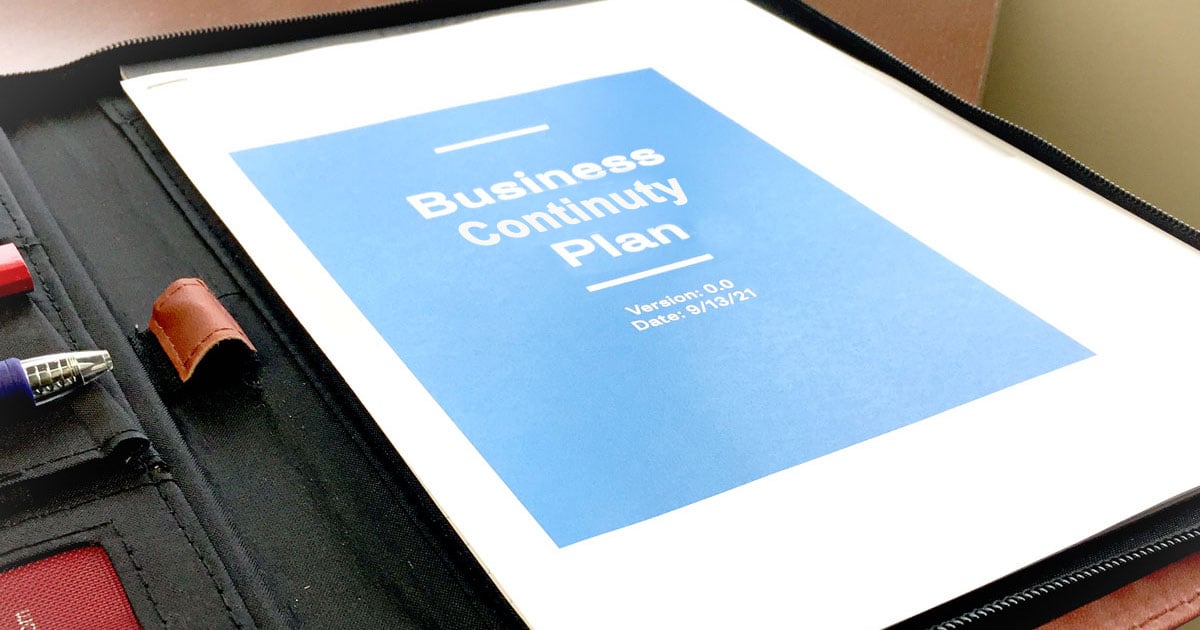 Come tornado, heavy snow storm, pandemic, IT ransom attack, or high water, business owners need to plan for many threats that could shut them down anytime during their existence. One effective way to do this is to create a Business Continuity Plan (BCP).
A BCP is a way to prepare your critical business functions to keep working in the event of a tragedy or any threat to your business operation in order to maintain success and get through it faster. Ready.gov, a national, public service campaign by the government to help constituents prepare for emergencies has a lot of guidance for business owners to create their BCP at www.ready.gov. To start, they suggest that owners conduct at Business Impact Analysis of key functions and the impact they could face. These include what would the impact of lost or delayed sales and income be? Also, what could the cost of outsourcing or overtime labor be to get you functional again? Would there be regulatory fines, or contractual penalties if you were shutdown. Could customer dissatisfaction from delays have a long-term income impact? What would a breakdown be if you have to delay or cancel your operations for various durations? Once you realize what you could be facing, it will help you to think about what you'll need before you need it and how to create recovery strategies.
By forming a team of operations managers, department heads, HR department, and essential workers they will help you to form a thorough, well-thought out plan. You may also want to include your IT company and chosen Restoration Contractor (more below). The ready.gov website offers significant information and direction on how to create your specific plan. They provide forms to work through and recovery strategies to include. Visit their site for tips and guidance.
When it comes to preparing for building loss due to flood, fire, storm, vehicle impact, or falling trees, a Disaster Response Plan (DRP) should be added as part of your BCP and shared with your Restoration Contractor. It is a record of documents including pertinent information about a building or campus of buildings and the systems or equipment it features. Knowing this information, a Restoration Contractor could quickly mobilize appropriate equipment, along with the contact information for responsible parties of building functions prior to visiting the site.
Working with Wolgast Restoration to develop the DRP portion of your plan means that we will already have knowledge of your facility in the event of an emergency and can react quickly to minimize the damage earlier and in turn save you time in the restoration process. This will lessen interruption to your business.
If you have further questions or would like to set up an appointment to learn more about a partnership, please contact Jeremy Wagner, Wolgast Restoration's General Manager, at 989-781-0173. In the meantime, if you have an emergency and are facing a loss due to fire, flood, storm or vehicle impact, please call our 24-hour, emergency hotline at 855-WOLGAST (855-965-4278).