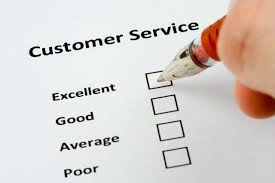 If you listen, you hear complaints all the time from friends and family about customer service when buying goods and services:
"I received a great product, but the people were not friendly, I'm not sure if I would use them again"

"the prices are great but I can't stand to wait for help or check out"

"I can't believe they only have one cashier on this busy day"

"they did a great job with the construction, but never cleaned up their mess"

"they just walked through my home on my clean carpet with their muddy boots"

"I do a lot of business here, why aren't they treating me with more respect"
Everyone has a story to tell about customer service or the lack there of, and I can say that if the customer service was bad, the odds are good they won't use that business again. Based on our experiences, we at Wolgast Restoration have established a comprehensive strategy to keep our customers happy and I'd like to share our thoughts with you as a business owner.
In most cases, consumers have lots of choices and they can punish poor service with their wallets. As business people, we can't afford to disappoint our customers and, therefore, should go out of our way on each and every job to ensure the best possible outcome. As a result, it's very important that we all get customer service right every time someone uses our service or purchases products. It may only take one bad moment to lose five or more potential customers by that one person talking to their network of contacts about their dissatisfaction.
Furthermore, as an employee-owned company, each of us at Wolgast prides ourselves on our work and knows a happy customer is a repeat customer. A company that makes an effort each and every time to provide great customer service shouldn't have to be concerned about losing customers to poor reviews, especially when they maintain quality in their products and services. Even when working with a hard to please client, if you fully apply your customer service strategy, then you know you've done everything you could.
Personally, I would always choose to do business with companies that have GREAT customer service over another. People tend to go where they're comfortable and treated well.
Wolgast Restoration and Wolgast Corporation can give you the best customer service. Not only do we have well trained personnel, outstanding quality of service and a great safety record, we care!