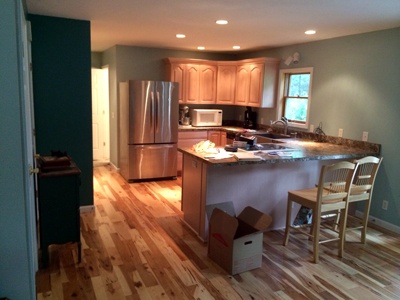 Most often, home or business owners look to their insurance adjusters for direction in the event of a fire, flood, storm or vehicle impact emergency. They want to know who should they call immediately, and then who should they call to clean-up the mayhem, and finally who can reconstruct the damage back to pre-disaster status? And understandably, they want each stage handled quickly.
That could be three or more different restoration companies to vet, enter into a contract with, and coordinate schedules. It makes sense that one phone call to an established company that can handle all aspects of the disaster would be more efficient and a smoother process to complete the restoration from start to finish and will improve customer satisfaction. Wolgast Restoration has the full-service ability, credentials, equipment and expertise to accomplish a complete restoration from emergency to mitigation through reconstruction. When engaging us at the start of a disaster, we'll be well informed and can establish the trust of the insurance client to move through restoration with fewer setbacks.
Insurance customers would not have to be introduced to a new company at each step of the restoring process and Wolgast will help guide them while keeping the insurance adjuster informed. Our Restoration Division is fully trained and has the credentials for Water Restoration, Applied Structural Drying, Content Storage, Advanced Microbial Remediation, Fire & Smoke Restoration, Commercial Drying, Carpet Cleaning, and Odor Control. Furthermore, Restoration's parent company, Wolgast Corporation, is a general contractor who has served commercial and residential building owners throughout Michigan for the past 69 years. The construction aspect of the restoration will be handled by the experts to provide the best quality product.
If one-stop shopping could make restoration more efficient for your clients and in turn for you, please contact us for more information or to add us to your approved restoration company list.