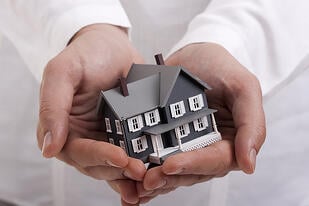 Suffering a disaster from a fire, flood or storm can be a traumatic experience for homeowners and their families. More often than not, the emotional trauma is linked to the loss of their personal belongings than it is to the damage to the structure. Usually, the reason for this is that people understand that the walls, ceilings and floors can usually be repaired to their original condition, or better. But sentimental belongings, keepsakes, and photos are often irreplaceable.
At Wolgast Restoration we understand the emotional connection people have with their personal belongings, and we take that very seriously. Our IICRC certified technicians are highly trained in how to recover and care for our customers' belongings.
No matter the extent of the damage, we treat every recovered item as though it can be saved and restored to its original condition. Even if we find that something is damaged beyond repair, we respect the fact that it still may have a sentimental meaning to the owner, and we let them make the choice whether or not to dispose of it.
We take extreme care during our recovery, packing, storage, and restoration processes. We implement a thorough pack-out and digital inventory system that allows us to track each item to ensure its protection from further damage or loss. We utilize the latest methods in content restoration technology to clean, decontaminate and restore even the most sensitive and delicate items.
Everyone has different tastes in how they choose to decorate their homes and in the things they find attractive, meaningful, or useful. Our technicians take this seriously and make no judgment or comments about your personal belongings or the contents in your home. We are only there to do our job of recovering as many of your items as possible, in the best way possible. To preserve your privacy, we don't enter any unaffected rooms, closets, or storage areas without permission from you, and only if it is necessary to complete our job.
If a disaster strikes your home, a Wolgast Restoration Lead Technician or Supervisor will meet with you before beginning the process of recovering your belongings. This gives you the opportunity to express your specific wishes and concerns to our technicians so everyone's expectations are clearly defined, and you get the results you deserve.