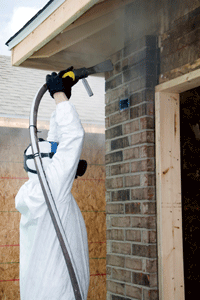 For insurance carriers and building owners alike, risk management should be a coveted aspect of their relationship with an insurance restoration company. There are several means that successful restoration companies contribute to risk management on a project and those are a combination of experience, great customer service, resources, wide coverage area and training/certifications.
The more credentials a restoration company and its employees have, the higher the probability that they'll do the job right the first time, and therefore minimize risk. By following IICRC protocol, damage gets stopped quicker, materials get cleaned to the level needed to stop further damage, and expectations are met.
Wolgast is an IICRC firm with employee-owner, staff members that have a variety of certifications pertaining to their area of expertise. We have obtained these top credentials to be recognized by Third Party Administrators (TPAs) as an expert in microbial, fire, smoke, and water remediation since insurance carriers rely on the TPAs to provide a qualified insurance restoration company to fulfill whatever is their present need. We actively train to be prepared for each project that a TPA deems is a fit for us so that we can minimize risk, and create a positive experience and rating within each system. That is very important because it's expected of us and effects future opportunities, so we complete our continuing education and have sought out additional training opportunities for our staff.
We're dedicated to being at the top of TPAs' lists with a good track record, vast resources, wide market area, great customer service and the appropriate training. Therefore, our credentials include: Certified Subrogation Recovery Professionals, IICRC Certified, HAAG Certified and Residential Roof Inspector, Water Damage Restoration Technician, Applied Structural Drying Technician, Applied Microbial Remediation Technician, Fire & Smoke Restoration Technician, Contents Processing Technician, Commercial Drying Specialists, and many others that involve flooring, textiles, and trauma situations. Furthermore, we're backed by a 70+ year, licensed and insured construction company to rebuild a structure if needed and be considered your complete restoration and risk management solution regardless of the size of the loss.