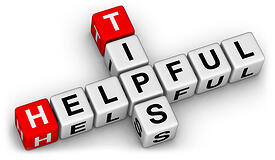 Experiencing property loss due to a flood, fire or other disaster can be a very stressful and confusing event for the building owner. For that reason alone, it is very important that you choose a qualified restoration contractor who can answer any questions you have about the restoration process, to help alleviate your concerns. The project manager should listen closely to you and offer an open line of communication to guide you through the entire restoration process, without making you feel uncomfortable. This will ensure the project runs smoothly and gets completed on time, and to your satisfaction.
Certified restoration contractors are required to meet a strict set of standards, dictated by insurance companies and industry organizations to restore property to its pre-loss condition. If a restoration project is done improperly, it can result in mold growth or other toxic hazards that can cause serious health issues for the occupants.
Before choosing a restoration contractor, research your options carefully and take these four tips into consideration:
Tip #1: Do Not Choose a Friend or Family Member in the Construction Business
We've all heard the horror stories about someone who hired their handy brother-in-law with construction experience to put a new roof on their home, and it turned out to be a disaster. It is never a good idea to try to save money and cut corners by hiring a friend or family member to make building repairs that are beyond their skill level. This usually harms the relationship and costs more time and money in the long run.
Tip #2: Do Not Choose the Contractor Who Built Your Home or Building
General contractors and construction companies who mostly build new construction do not have adequate insurance restoration experience. They lack the equipment, experience and certified training required to perform water mitigation, smoke odor removal, content restorative cleaning, deodorizing and handling techniques. Also, they may not understand the proper methods for reconstruction and repairs under these unique conditions, not to mention how to identify and deal with the hazardous materials and dangerous structural conditions, after a disaster.
Tip #3: Do Not Choose a Contractor Who Has Little, or No Experience Working With Insurance Companies
As the insurance policy holder, it is your responsibility to disclose any loss to the insurance company and provide the necessary documentation required to process the claim. You will need an estimate from a restoration company that meets the strict insurance company requirements, created using specific estimating software. If the estimate format does not meet the insurance company standards, it may be rejected.
Tip #4: Do Not Choose a Cleaning Service
Carpet cleaning and house cleaning services are great for everyday, small-scale cleaning jobs. But when it comes to flooding, fire, and smoke damage, they don't have the technical capabilities or knowledge to remove high levels of moisture that infiltrates the floors and walls, causing dangerous mold to accumulate in a matter of days. Smoke damage also goes far beyond the soot that is left on walls, ceilings and furniture. If not cleaned and deodorized properly, it can leave behind microscopic toxins and fine particulates that can be hazardous to the health of the occupants.
Years of experience and extensive training are required to be a certified restoration contractor, and obviously, there are many good reasons for that.