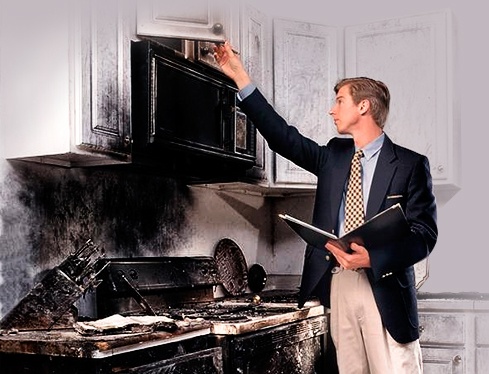 The property insurance claims process can be confusing and challenging, but it doesn't have to be. The best way to prepare yourself for filing a property insurance claim is to know and understand your homeowner's insurance policy.
Read your insurance policy carefully. If you don't have one, request a copy from your insurance company.
If you have any questions abut your policy, or don't understand something, discuss it with your insurance agent.
Be organized. Keep track of important documents, contracts and contact information.
During the insurance claims process you will be working closely with an insurance claims adjuster. The adjuster is usually assigned by your insurance agent or company to handle your claim. The claims adjuster is professionally trained and certified to assess the property damage, evaluate and settle your claim. The claims adjuster may often take reasonable steps to assist you with analyzing the loss, but it is ultimately your responsibility to document the damage and to prove the value of your belongings to the insurance company.
Your insurance company may either send you a Proof of Loss form to fill out, or your adjuster will visit your home first. Either way, the more information you obtain about your damaged property and belongings, the faster your claim will be settled.
Tips for working with your insurance company
Understand exactly what is covered by your insurance policy by thoroughly reading through it and asking questions of your insurance agent or adjuster.
Make a detailed list of damaged and destroyed items. As you discover damaged items, write them down on the list and include their original purchase price and replacement cost. If you are able to find the original sales receipts, it will help speed up the claims process. If your property was destroyed, or you no longer have any records of your purchases or proof of your belongings, do your best to work from memory. If you can locate photographs that were previously taken inside your home before the disaster, it may help you remember items to be added to your damaged property list.
Photograph or videotape damaged items to prove their existence and level of damage.
Do not throw out damaged items until your insurance adjuster has inspected them and you both agree on their value.
Keep copies of all documents your insurance company provides you.
Record the names and phone numbers of everyone you speak to regarding your property loss, restoration and insurance claim.
If you don't have insurance, you should still take inventory of all damaged items. You may be able to deduct the losses from your income taxes.
Remember, it is always your responsibility to prove the scope and value of your loss to the insurance company. Your insurance policy is only a contract between you and your insurance company, obligating both parties to perform specific actions. The insurance company is not responsible for repairing the structure or restoring/replacing your personal property. It is only the insurance company's responsibility to inspect and review the information available to them and offer to pay the fair value of the claim, according to the language of the policy, to get your property back to it's pre-loss condition.
To start your claims process after a disaster, you should only engage one restoration company to perform a damage estimate. There can be significant financial disadvantages to getting estimates from multiple contractors. You should interview as many restoration contractors as you deem necessary to find a reputable, experienced company that you are confident will perform the repairs to your satisfaction. Then, engage that company to help you throughout the damage estimating and recovery process.