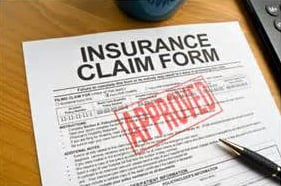 Large loss insurance claims that require the services of both an insurance restoration company and a general contractor can be a nightmare for many insurance agents and adjusters, as well as their claimants. This is primarily due to lapses in coordination, cooperation, and communication between the two companies and the insurer.
When there is a breakdown in these areas, the whole project suffers, causing significant delays, frustration, and extra costs. These issues all add up to an unsatisfied customer.
At Wolgast Restoration, we eliminate these issues through the implementation of our "Total Package Approach" to customer satisfaction. This integrated system combines the expertise of our property restoration and professional construction divisions to coordinate, facilitate, and schedule the project to expedite the claims process.
Our Total Package Approach provides:
Immediate response to loss

Courteous, compassionate service

Timely, accurate estimates

Transparent project status

Precise scope of work

Knowledgeable consulting

Excellent value

Phased reconstruction process

Reliable scheduling

Quality workmanship

Guaranteed completion date
Our systemized approach ensures consistent, quality, and timely communication throughout the restoration and reconstruction project, eliminating delays, mistakes, and cost overruns. A restoration project supervisor and a reconstruction project supervisor are assigned to each job site with the sole mission to provide open communication channels between both divisions, subcontractors, suppliers, and the customer.
When you have a restoration company and a general contractor on the same team; every aspect of a large loss restoration project, from assessment, to reconstruction, to the final punch list, runs fluidly through the system from one task to the next.
Contact us today to learn more about how our "Total Package Approach" is the fastest way to close insurance restoration and reconstruction claims.