Disaster Response & Recovery...the Wolgast Way.
Wolgast Restoration provides our restoration customers with the same high-quality service and reliability our construction customers have come to expect. Wolgast Restoration upholds the same principles and values that have contributed to the success of the Wolgast Corporation for over 60 years. By guaranteeing the highest standards for quality, service, performance and professionalism, Wolgast Restoration excels at providing our customers with an excellent value. Implementing our process driven approach to ensure the success of each and every project has been, and will continue to be the Wolgast Way.
Wolgast Restoration serves the mid-Michigan and Southwest Michigan regions out of our two branch locations in Saginaw and Kalamazoo. We have the capability to dispatch an Emergency Restoration Team to the surrounding areas at a moments notice.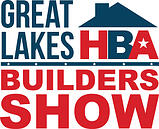 The Home Builders Association of Michigan sponsored the first regional home builders show in the Midwest in more than five years. The Great Lakes Builders Show was held at Ford Field in Detroit from March 4th through the 6th. Heather Zywicki from Wolgast Restoration was asked to give a presentation at the Frankenmuth Insurance Build Safe Pavilion on how teamwork promotes safety in construction. Click Here to read more.
• ANNOUNCEMENT •

Wolgast Corporation is proud to announce the expansion of our Restoration Division with the opening of our Kalamazoo Branch which allows us to better serve all of southwest Michigan.
4141 Davis Creek Court • Kalamazoo, MI 49001 • (269) 585-4220kalamazoo@wolgastrestoration.com